Electricity only appeared some decades ago. It invaded all of our lives in a meteoric manner, and it is now one of the primary parts to all our comforts.
Without electricity, few things would still work, but with it and the evolution of technology due to it, the possibilities are endless.
We must nevertheless control our energy in function of our needs, but also be aware of the increase in cost of energy that will come in the future.
House Automation
A House Automation installation can sort out automatically all electrical elements of a building; the heating, the heating of water, the lighting, alarms, the shutters, the gate… everything to the coffee machine.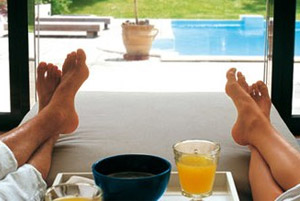 A few examples of the facilities offered by House Automation:
When leaving one's home, turning off all lights and activating the alarm all with one click of a button.
When hearing strange noises in one's home in the middle of the night, with the push of a button, have all the lights turned on or have them flicker. This can be done with a single group of lamps and be in interior and exterior environments.
When unable to come home in time, or leaving the house for too long, activate a simulation of you being at home (turning on lights and closing/lowering shutters) by SMS.
When on holiday, program a 'vacation' simulation for the house, so that the heating comes on, shutters are closed and lights are turned on. This can greatly help decrease the chances of theft in one's home.
When coming back from holiday, program your home to have the proper temperature from you central heating when you arrive.
Etc...
Animations
The Lighting Management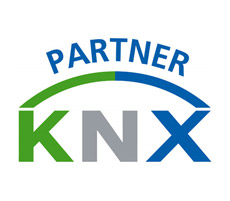 The Lighting Management's essential goal is to minimize the consumption of energy, to reduce the aging of material, and to guarantee an optimum quality of light. The system adapts to all conditions of natural light, modulating the intensity and brightness of light and the extinction of the luminary or of the circuit.
There are multiple advantages:
Reductions of energy consumption.
Limitations of heating and the time of function.
Limited maintenance.
Economic energy.
Financial gains.
Animations